An event to support the Leukemia & Lymphoma Society
Cornhole For A Cause is Against the Storm's annual event that features a local charity, raising awareness and funds for a worthy cause. Thanks to the generosity of our host, Angry Buffalo at the Rose Garden on Wehrle Drive in Clarence, we have been able to keep participant costs down while still providing a great space, food and beverages for the event. Director Kenneth Kowalski and the Lancaster Carnival Kids Steel Orchestra have become a staple of the event, volunteering their time each year to perform and create an incredible atmosphere. Thanks to our committed participants and volunteers, Cornhole For A Cause continues to grow each year, and has raised thousands of dollars for the Leukemia & Lymphoma Society's Western New York Chapter.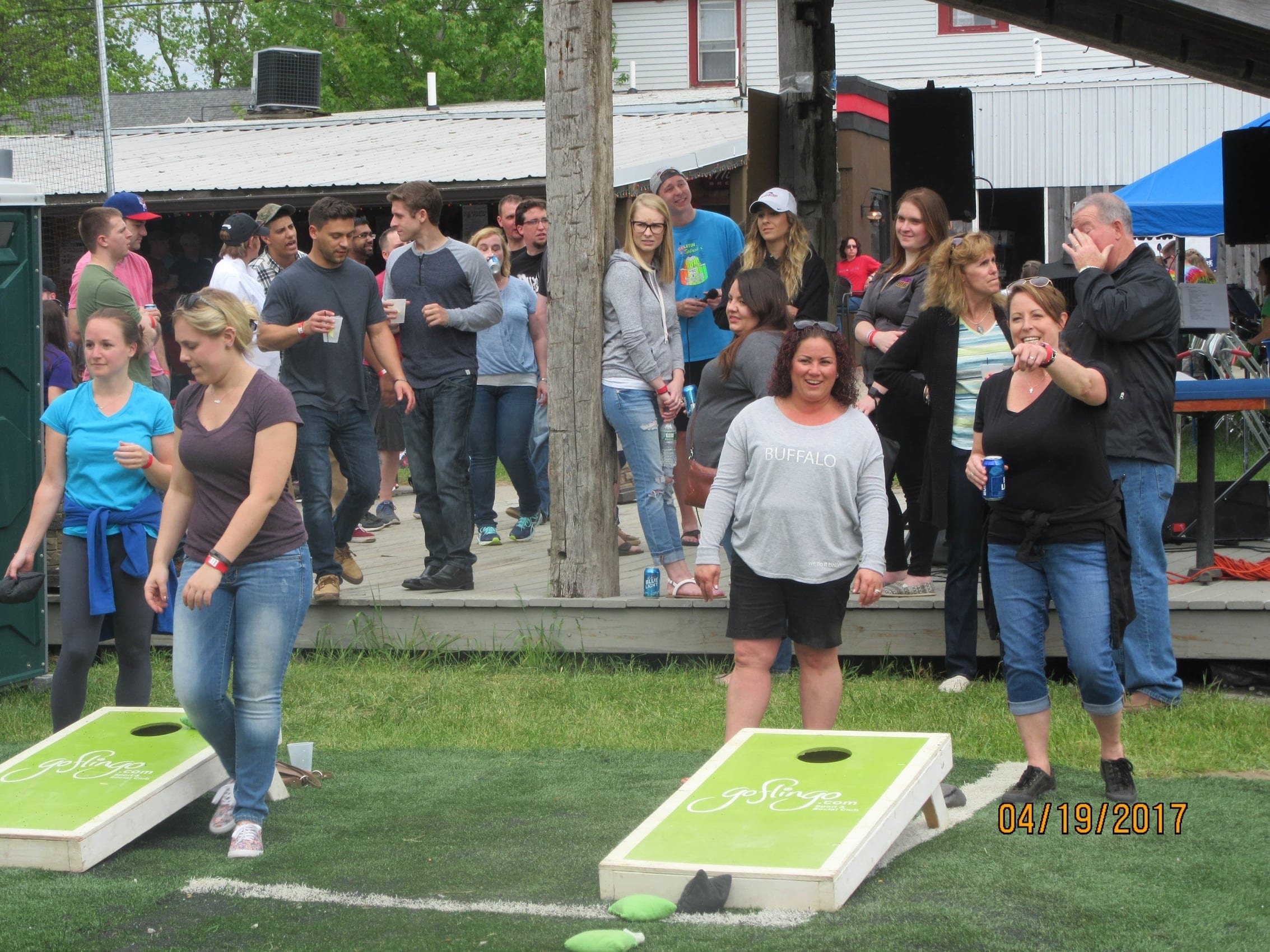 Thanks to all who came out to our last event, we are looking forward to seeing you again soon!
The Against The Storm Foundation is thrilled to announce the 2020 Cornhole For A Cause Event Committee.  This year's Committee includes:
Board of Director Justin Andreozzi, Andreozzi Bluestein LLP
Returning Committee Member Michael Adornetto, Freed Maxick CPAs
New Committee Member Patrick Sheehan, Citibank
We will be announcing the date of the 2020 Cornhole For A Cause this February.  For inquiries regarding sponsorship, participation, or ways to get involved, please contact Justin Andreozzi at [email protected].
Thanks again to everyone who made this event possible.  We can't wait to see what next year has in store.
Ticket information coming soon!
We are looking forward to this year's event!